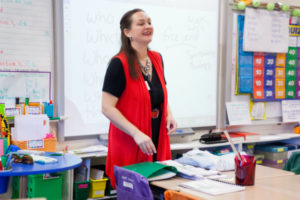 "She had them captivated the whole time! Phenomenal!!"
Pot Luck Mama loves getting kids excited about poetry. An "event" with Pot Luck Mama is actually an event sandwich engineered to educate, inspire and empower kids to use poetry as a tool for communication.
"The students are still talking about it!"
An event sandwich? Yup. The mission of the first visit is to take intimidation out of poetry. The Poetry Workshop examines the Who, What, When, Where, Why & How? of poetry, helping the kids see poetry as a tool instead of a product.
"Thank you so much – you have started a fire!"

Over the next couple of weeks, Pot Luck Mama hosts a poetry contest for the group. The contest finale is a return visit and celebration of the contest participants.